HERC
Higher Education Resource Center
SOCRATES ®
Our Awesome Student Support Website

SOCRATES ® - The Most Powerful Student Support Website in America
Designed to deliver what students want most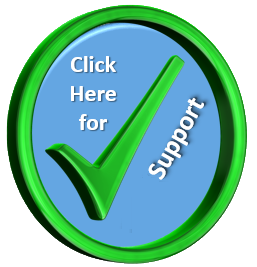 SOCRATES ® has grown to more than 3,000 resources linked to the site supporting more than 500 semester hours of subjects with tuition-free courses from many of the best universities in the nation and around the world. These tuition-free college courses include Hollywood-style video courses digitally streamed on the web (excellent options for visual learners), cameras in the classrooms at top ranked universities (perfect for those who are auditory learners), and text-based instruction that you can download. These courses can be used to gain the knowledge needed to earn college credit by examination accepted by thousands of colleges and universities across the nation, or they may be used to augment the instruction students are receiving from the college or university of their choice. Without question, this section of SOCRATES ® is one of the most sought after aspects of the site. That, alone, can result in a considerable savings to employees who use the resources to prepare for national college examinations. However, it is important that all students work closely with their academic advisors at their college or university of choice to understand which examinations will be accepted toward the degrees they are pursuing. After all, the colleges and universities are the ones who make the decisions as to which credits can apply toward their degrees. (Note: More than 2,800 accredited colleges and universities across the nation award credit for college level examinations.)
Test preparation is only one aspect of the guidance, resources, and information presented on SOCRATES ®. What else is on SOCRATES ®? Take a look and a sample of some of the resources linked to SOCRATES ® shown below:
Find Scholarships and Grants: We link employees to dozens of sites that match student profiles to potential sources of scholarships and grants. Millions of students receive tens of billions of dollars in awards from the sources these sites link to each year. Each of these sites offer the service at no cost to employees. This is especially important to those who are not eligible to receive corporate tuition benefits, such as family members.


Sharpen Your Skills Before Taking Courses: Do your employees need to sharpen their basic education skills before taking courses from the college or university of their choice? SOCRATES ® has dozens of links to Basic English and Basic Mathematics review courses for those who need remedial academic development.


Need Academic Tutoring? Struggling with difficult courses that they are taking in college? We have links to numerous sites that post more than 62,000 college courses on the web. Check out the way other professors teach the subjects in which employees need help. It may be the key to helping raise their scores.


Take Free Practice Tests: Links to hundreds of practice tests - employees can check to see if they are ready to take the nationally-recognized college examination before they commit to taking the real tests.


Low Cost Textbooks: On the HERC site, employees can rent textbooks for a fraction of the cost of buying them. For those who need the books to accompany the tuition-free courses on SOCRATES ® so they can earn credit by examination, SOCRATES ® has links to nearly dozens of sites who offer discount and used college textbooks, e-books and more.


Introspective self-assessment sites: Help for those undecided on the pathway they want to go in life and the subject area in which they want to pursue a degree.
This is not all that is on SOCRATES ®. You will be amazed at what is presented on the hundreds of web pages on the site designed specifically to address the needs defined by the employees we support. Be sure to watch the video tours that are on each section of SOCRATES ® to better understand this unique resource. When you log into SOCRATES ®, they will be able to see first hand just how powerful this site is for the employees that we support. Throughout each year, we do a review of the resources linked to SOCRATES ®, adding new resources and revising others, so the best just keeps getting better. We provide those using our Free Support with password to access SOCRATES ® after they enroll with one of our participating colleges. Those electing Premium Level Support are provided access to SOCRATES ® right up front, enabling them to use the myriad of resources to help them succeed at their local college or university or any of the hundreds of colleges and universities in DegreeQuest offering thousands of degrees at a distance.
Top